Last Updated on by Gail Ramirez
Ever had a hard time choosing dog food from the supermarket aisle? Indeed, buying dog food isn't the most cut-and-dry process. You'll have to swim through a lot of misinformation and marketing gimmicks that can be confusing. Plus, you have to deal with the peculiar and, frankly, picky eating habits our dogs sometimes have!
We hope to make it easier for you to decide by taking a close look at two brands of dog food. One is a big-brand food name with a scientific approach to nutrition, while the other is a purveyor of quality dog food.
So, let's get started with the battle of Royal Canin vs. Blue Buffalo!
Brands and Products
As the name suggests, this dog food is for large-breed, adult dogs (5-7 years old). It is most suited for dogs weighing about 55-100 pounds with standard nutritional needs.
Key Features
Contains a blend of antioxidants to help delay aging
Promotes healthy digestion via a mix of protein and fibers
Helps your dog maintain healthy bones and joints
What We Like
A lot of our dog-owner friends consider this Royal Canin blend their go-to feed, and for a good reason. The lack of exotic flavors or ingredients in this feed may be something that your dog would readily accept.
The company's precise nutrition formulation also seems to be working, in most cases. Our older dogs, for example, are more energetic than ever, just like little pups!
What We Don't Like
If you're keen on quality ingredients in your dog's feed, you might be bothered by the use of ingredients such as chicken by-product meal. What's more, there are far cheaper brands that offer higher quality ingredients than Royal Canin.
Pros
Scientifically formulated for large breed older dogs
Rich in antioxidants
Helps prevent arthritis
Cons
Very expensive
Some controversial ingredients
Overall, Royal Canin Large Adult is an excellent go-to dog food for larger dogs. It's nutritionally balanced and covers all the bases to protect your dog's health and energy. If you trust the animal-nutrition experts to do their thing, you can't go wrong with this feed.
On the flip side, it's pretty expensive, and that rise in cost doesn't translate to an increase in the quality of ingredients.
Overall Rating: 3.9 / 5
This dog food addresses the delicate nutritional needs of smaller breeds weighing about 9-22 pounds, including Pomeranians and Chihuahuas.
Key Features
Calories are based on the low-energy needs of small, indoor dogs
Contains essential oils for your dog's coat and hair health
Smaller food bites for smaller breeds to chew naturally
What We Like
Our local vet recommended this pet-food brand for us, and now we know why. Our toy Pomeranian did pretty well on this compared to other foods we tried. Her coat and hair are healthier-looking, and her stool is not so loose. She's also lost a bit of weight (we pulled her off her former food because of fatty heart problems). The ingredients also seem a bit better (fish oil and beets) than some other Royal Canin options.
What We Don't Like
Like all Royal Canin products, this blend contains a lot of controversial ingredients.
Pros
Made just for small dogs
Omega fatty acids for healthy skin and fur
Helps control weight gain in indoor dogs
Cons
Expensive
Some controversial ingredients
In our opinion, this Royal Canin product is one of the company's better ones. It has slightly higher-quality ingredients, especially with the addition of fish oil. If you have a smaller, delicate, or picky small breed, we highly recommend this.
Overall Rating: 4.2 / 5
Blue Buffalo's Life Protection Formula promotes your dog's balanced health and well-being. It uses only real meat and other natural ingredients.
Key Features
Uses only real, deboned chicken
Wholesome fruits and vegetables play a supporting role
Contains glucosamine to promote joint health in larger breeds
Lifesource Bits technology provides a mix of vitamins and antioxidants
What We Like
We appreciate the blend of all-natural ingredients in this dog food. In fact, the ingredient list reads like one that a human would eat! Owners of large dogs who use this blend report improved energy and health in their pets.
The healthy boost of antioxidants and vitamins is an excellent addition. Older dogs are especially prone to health conditions, and this can help them maintain their health.
What We Don't Like
The inclusion of rice might trigger allergies in some dogs.
Pros
Includes real meat from named sources
Specially formulated for a healthy immune system
Balanced formula with fruits and veggies
Helps control weight gain
Cons
We like the quality of ingredients in this food. If you're particular about what you feed your best friend, this is for you. You'll sleep better at night knowing you're feeding them the good stuff!
Overall Rating: 4.1 / 5
The Blue Wilderness line mimics a dog's diet in the wild. It is packed with protein, as high-quality, fatty salmon.
Key Features
Uses real, quality salmon
Contains no grain
Lifesource Bits technology adds an antioxidant and vitamin boost
What We Like
A fatty fish like salmon is a fantastic protein for dogs. In addition to serving up high-protein levels, it delivers a healthy dose of Omega-6 fatty acids that can give your dog's coat that gorgeous sheen.
What We Don't Like
This blend might be a bit too rich for some pets' liking. Also, some breeds might not take to the higher protein content of this feed.
Pros
Rich in antioxidants and Omega fatty acids
High protein blend
No corn, wheat, or soy
glucosamine and chondroitin for healthy joints
Cons
Some dogs don't like the fish flavor
Very rich, not great for sensitive tummies
Blue Wilderness Salmon is an excellent, rich feed that gives your dog a quality source of protein and good fat. It's perfect for dogs that need a protein boost or have a dull coat. On the other hand, be careful with the higher protein content. When in doubt, check with your vet.
Overall Rating: 4.3 / 5
Product Category
Hundreds of dog food brands are available in the market, with a dizzying list of ingredients. What you choose boils down to your dog's specific needs. In deciphering the noise, here are a handful of questions to consider before you make your choice:
Is it nutritionally balanced?
When buying dog food, your foremost concern is to meet the nutritional needs of your dogs. You want to give them the proper ratios of fat, protein, and carbohydrates (including fiber), with added vitamins and minerals.
The problem is, we mostly think of dogs as carnivores, though they have evolved to become omnivores. They rely on nutrition from plant-based food, in addition to meat. Feeding your dog only protein can be detrimental to its health over time.
The majority of dog-food companies today follow guidelines developed by the Association of American Feed Control Officials (AAFCO). It's a good rule of thumb to make sure any dog food you buy is AAFCO-compliant.
These are just guidelines. The nutritional needs of your pet will vary depending on factors including your dog's activity level, life stage, and any health issues. When in doubt, consult your local vet.
Does it contain allergens?
Dogs can have allergies to various ingredients, the most common of which are grains, such as corn, wheat, and rice. Meats, including beef, can also trigger allergies in some dogs.
As an owner, be aware of which foods cause allergy flare-ups in your dog and consult your vet if you need help identifying allergens. Most dog foods contain multiple ingredients, which further compounds the identification problem.
One solution for a dog that has allergies is to choose a limited-ingredient dog food, which uses just one or two key ingredients. This option makes it easier to monitor and single out ingredients to which your dog may be allergic. Some premium dog brands offer limited-ingredient options, and many have grain-free dog foods that avoid the most common allergens.
If your dog is suffering from food allergies, read more here.
Does it use a named protein source?
In the world of dog food, the word "meat" on an ingredient list can be dangerous. By law, "meat" can include anything from meat byproducts to food waste from restaurants and processing facilities. You can see how "meat" can make it hard for you to trace what exactly is in your dog's food.
Good dog-food brands will specify the meat used in their products. Quality sources of protein include beef, lamb, turkey, and salmon, which also contains essential fatty acids that are vital for keeping your dog's coat healthy.
Does it have any preservatives or additives?
This one's a bit tricky. While you're likely to find plenty of weird-sounding ingredients in dog food, some are more harmful than others. Educate yourself about what the ingredients on the dog food label mean.
Particularly harmful preservatives include Butylated Hydroxyanisole (BHA) and Ethoxyquin. BHA is a known carcinogen, while Ethoxyquin can be detrimental to your dog's skin. Most of these ingredients aren't legal for human consumption but are allowed in pet food.
Similarities and Differences
Royal Canin's approach to dog food focuses on overall nutrition rather than specific ingredients. You won't see this company promoting the use of real meat or any fancy ingredients in its products. Instead, it focuses on developing products that are formulated based on your dog's specific life stage, breed, and health condition.
Royal Canin offers two general product lines – a prescription line and a retail line. The former is used mostly by vets, so we'll take a look at its retail products. Common features include:
Very Specific Feeds – The majority of the company's products target a specific need. For example, it has a product for intensely active dogs.
Nutritionally Balanced – Royal Canin dog food aims to deliver a comprehensive source of nutrients that your dog needs.
Backed by Science – Each dog-food formulation stems from years of research in animal nutrition.
Blue Buffalo's perspective on dog food is the reverse of Royal Canin's. While it also considers nutrition, it is far more concerned with the quality of its ingredients. Blue Buffalo aims to create dog foods that reflect wild dogs' natural diet in the wild. As a result, you'll see Blue Buffalo use "exotic" meats that you don't usually see in dog food—including lamb, salmon, and turkey.
Blue Buffalo has a smaller range of product lines than Royal Canin. Its Blue Life Protection Formula and its meat-rich Blue Wilderness are among them. Features common to most Blue Buffalo products include:
Uses Real Meat – Each Blue Buffalo product uses named meat from legitimate animal sources and no offensive or yucky byproducts.
Protein-Rich – With an emphasis on meat, Blue Buffalo products are richer in protein and fat than comparable brands.
Grain-Free – Fillers like corn or wheat can trigger allergies or sensitivities in some dogs. Most Blue Buffalo products contain no grains, making it a good option if your dog suffers from common allergies.
Head-to-Head Comparison
We addressed a few vital dog-food features to give you a side-by-side comparison of Royal Canin vs. Blue Buffalo products. Because they have no directly comparable products, we used the closest match we identified.
Criteria to consider include:
Guaranteed Analysis
Providing this certification gives you an idea about the guaranteed nutrient content of the dog food you're considering. It's a good idea to check this first and see if it meets your dog's nutrient requirements.
Top three Ingredients
Regulations will require brands to list significant items first on the ingredients list. So, you'll want to look for named meats and other nutrients at the top of the list.
Cost
Of course, price is an important consideration. It's best to go with the dog food your pet needs, rather than automatically choosing the most premium, or expensive, dog food. Price should not be the sole factor in deciding what pet food to purchase for your dog.
Feature Comparison
Royal Canin

Large Adult 5+ Dog Food

Blue Buffalo

Life Protection Formula

Large Adult: Chicken and Rice

Top 3 Ingredients
Chicken by-product meal

Wheat

Oat groats (hulled kernels of cereal grains)

Deboned Chicken

Chicken Meal

Brown Rice

Guaranteed Analysis
Protein: 24%

Fat: 15%

Fiber: 3.5%

Omega-6 Fatty Acids: N/A

Protein: 22%

Fat: 12%

Fiber: 6%

Omega-6 Fatty Acids: 2.25%

Average Price/lb.

(based on Amazon prices)

$1.79 per pound
$1.44 per pound
Royal Canin Dog Food Brand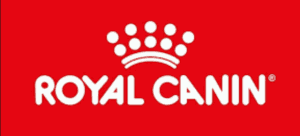 Royal Canin's claim to fame in the dog-food world is in its scientific approach to nutrition. It is best known for its prescription-level dog-food products. They are formulated to treat certain conditions, such as gastrointestinal or urinary issues, and are prescribed by your vet. Royal Canin's focus on R&D, including hiring animal-nutrition experts to explain why its products are higher-priced.
Some dog owners take issue with Royal Canin for using dubious ingredients, such as chicken byproducts. While controversial, Royal Canin is still safe and nutritionally viable for dogs.
Blue Buffalo Dog Food Brand
Blue Buffalo dog food focuses on quality ingredients. Specifically, the company takes pride in the real meat it uses. The company's best-selling product line is its meat-forward Blue Wilderness.
Blue Buffalo's limited-ingredient line – Blue Basics – is a good option for dogs with sensitive stomachs. While Royal Canin also has this option, it's in their vet line and often requires a prescription.
Dog owners (including us) also report that their once-picky dogs like Blue Buffalo, so taste might be another factor in choosing the right food for your dog.
Final Thoughts
Both Royal Canin and Blue Buffalo dog foods have merits, and we don't think you can go wrong with either choice.
Royal Canin excels at delivering precise, scientifically-backed nutrition for your pets. While they might not use the highest-quality ingredients, they make up for it in terms of giving your pets the nutrition they need for good health. If you trust the experts, Royal Canin is your best bet.
Blue Buffalo takes the quality approach and uses only the best ingredients – quality in, quality out. If it's important to you that your dog's food comes from natural, premium sources, choose this brand.